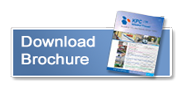 KPC manufacture a range of String Course units. Architectural precast concrete and reconstituted cast stone string course, sometimes known as band course, is a continuous narrow moulding built into the outer leaf masonry of a building, which projects slightly from the surface of the wall and is frequently used as a decorative accompaniment to the KPC Window Sills Range.
KPC string course units shed water outwards by means of a sloped surface and feature a water drip to prevent staining and mortar erosion to the outer leaf masonry below. String course can be used to add visual definition to large masonry panels and are commonly used to provide an architectural demarcation feature when transitioning between one outer leaf material and another. Standard precast concrete string course can be painted, similar to window sills.
String Course Key Design Features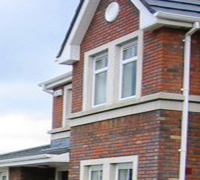 Straight and Corner units available
Designs to match our extensive Window Sills range
Precast concrete and Cast Stone (reconstituted stone) options- no in-situ moulding
Can be designed to your custom specifications, if required
Like standard sills, concrete units may be painted
Designed to shed water be means of sloped surface and integrated water drip chanel
SPECIFICATION:
KPC's standard precast concrete string course is usually dimensioned to tie in with one of our standard window sill profiles.Therefore the specification of string course is usually driven by your choice of window sill. We strongly advise contacting our experienced and knowledgeable technical team for guidance.
More ornate profiles to suit more classical styles can be provided in a wide palette of architectural cast stone colours and with various surface treatments. Further, we can modify any standard designs to suit your specific requirements – feel free to ask.
 KPC recommends referring to Eurocode 6 for masonry construction design guidance.
Our most popular design is our Type A String Course, which matches our Type A Window Sill. If this style does not suit your requirements, please contact through the form below. KPC staff are happy to help.
Need something bespoke?
We can modify our standard off-the-shelf designs to suit your specific requirements and deliver to anywhere in the UK.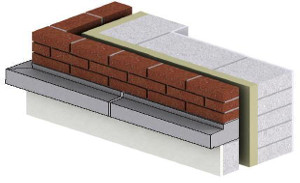 To view our full String Course and Window Sills range you can download our brochure.
view brochure
---
You may also be interested in these
---
If you would like to know more about our products and delivery services please contact us by phone on 0800 0393367 or by email at info@killeshalprecast.co.uk or you may use the contact form below.
---