KPC Steel Bollards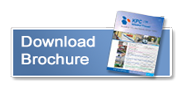 KPC offer a wide range of contemporary steel and stainless steel bollards (including lockable bollards) to cover a range of functional and aesthetic requirements in style and to compliment our steel range of street furniture.
In collaboration with a world leader in metal bollard design, Killeshal brings you the impressive Urbanus range of Aluminium, Galvanised, Powder Coated, Corten and Stainless Steel bollards.
Our bollard and barrier range afford the designer a complete palette of options to define urban living spaces and restrict access where necessary. We deliver this through a perfected range of bollard solutions, with emphasis on aesthetics, durability and user benefit.
KEY FEATURES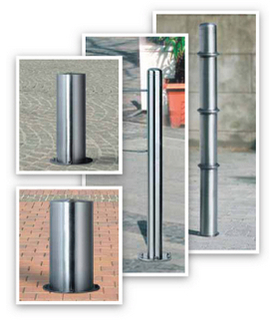 Distinctive styling providing a perfect match for any installation area
Hard-wearing steel materials to ensure a longer service life
Lockable/removable options for versatility that cannot be matched by bollards in concrete
Various finishes available to further enhance compatibility with surroundings
Bright colour options available for improved visibility in car-parking areas etc.
LED lit options available for a very distinctive look particularly suited to prestigious locations.
Delivery Nationwide
Delivery to any post-code in the UK is approximately 2 weeks from date of ordering. Please see below for an outline summary of design options.
FreePhone our technical hotline on: 0800 039 3367
Ground Fixing Options
We have a range of ground fixing options available with our steel bollards to cover a wide range of applications and installations.


Material and  Colour Options
Further extending the wide range of applications and installations possible is the range of available finishes and colours.


Saturn Stainless Steel Bollards
The "Saturn" range of stainless steel bollards is characterised by its modern aesthetic, large range of ground fixings and other options for customisation. Expandable into chain-link, tensile wire and rigid barrier systems, the range is complemented by marrying up with compatible bicycle stands, parking barriers and accessories. The most common finish for this type of stainless steel bollard is for it to be polished, but a glass bead shot blasted finish is also available on request.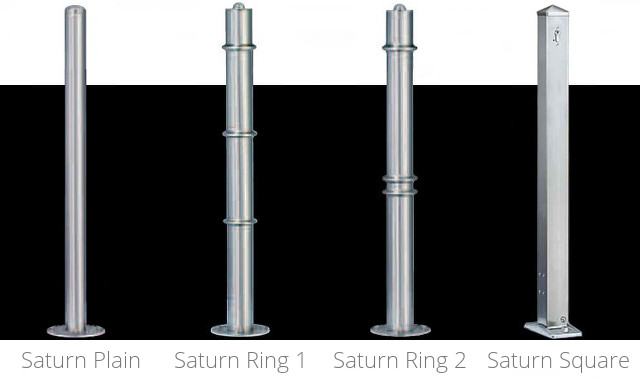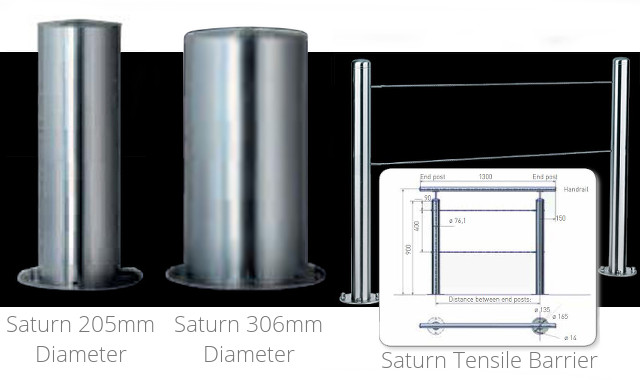 Mars Stainless Steel Bollards
The prestigious "Mars" range of ornamental steel bollards is specified to enhance signature urban spaces and is complemented by a range of similarly composed tree protectors, chain-link options and accessories. Predominantly a galvanised steel and aluminium range of bollards, the range is usually delivered powder coated, with plenty of RAL tone options to choose from.


Uranus Stainless Steel Bollards
The "Uranus" range of oxidised Corten steel bollards represents an increasingly popular departure from the standard palette of materials, particularly in high-end design-lead projects such as museums, galleries and public parks. As Corten steel is a pre-weathered material, it is a virtually maintenance free option which settles effortlessly into the landscape. A further advantage which Corten steel bollards hold over more traditional materials, particularly with the wet climate in the UK and Ireland, is that their appearance is actually enhanced when wet.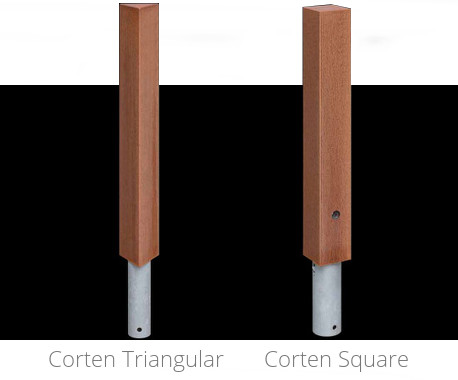 KPC also offer Concrete and Exposed Aggregate bollard ranges.
We have a guidance document on the care and maintenance of stainless steel available to view or download here:
Stainless Steel Care
---
Need assistance?
For a quick quote or for design advice call our experienced engineers on 0800 0393367 or email info@killeshalprecast.co.uk, we'd be happy to help.
---