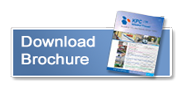 There are occasions when a construction project has requirements or presents challenges that do not appear to be met be existing or currently available products and require a custom design solution. KPC has developed quite a lot of skill in dealing with such challenges as we have gained a lot of experience in this over our years in the business. We have developed considerable expertise in finding new ways to overcome the sort of design and specification challenges that we see in the construction industry. In fact, quite a lot of our most noted work has arisen this way, collaborating with the customer to understand and meet the unique needs of the project and creating custom design solutions.
Design and Manufacturing for Custom Design Products
As both designers and manufacturers, we know how to create one-off custom designs and bespoke products that will provide solutions to unusual requirements. Since we are responsible for every stage of the manufacturing process, we ensure that our custom products meet our unvarying high standards of quality and conformity


Attention to Detail
Our bespoke products naturally receive all the care and attention for which we are well known. Our skilled and experienced staff will work with the client to ensure that there are no details overlooked.


Ensuring Satisfaction
Our record of customer satisfaction clearly demonstrates our ability to get it right first time, and our aim will always be to produce a custom product that meets the specification exactly. We have the knowledge and experience, as well as the determination, to make this happen.
Discussing the Options
If you are planning a project for which no existing products are suitable, we will be very pleased to work with you to develop a solution that is exactly suited to your needs.
---
Contact us by phone or email and see how we can meet your needs for construction materials. We think you'll be pleasantly surprised. See our Contact Us page for contact information, or use the form below to contact us.