KPC Street Planters
KPC produce a range of street planters as part of our street furniture range for a wide range of uses from private residential and light commercial settings to urban landscaping. These units are available in fair-faced concrete or exposed aggregate finishes and are a great addition to the visual amenity of any property or streetscape.
In association with our sister company, In Granite Ltd, we can also produce larger, more impressive street planters for commercial and civil settings.
As always we can and do produce custom engineered solutions for your specific requirements. One particularly popular solution for urban/civil installations is a combination of modular seating blocks and planters that can be arranged in whatever alignments or shapes you might like.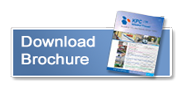 Specifications- Exposed Aggregate:

Round (710x495mm)
Square (600x600x650mm)
Rectangular (825x1200x500mm)
Shapes- Fair-faced Precast Concrete:

Round (1000x750mm)
Square (1200x1200x500mm)
Oval (1500x800mm)
Tapered (650-900x4200x750mm)
Other shapes and sizes available on request. We also supply a range of special street planters in various sizes and finishes. Download our brochure to view our full range. Please call us for further information on our planters.
---
Need assistance?
Consult our engineers, we are always happy to answer any questions. Contact the team by phone on 0800 0393367, on email at info@killeshalprecast.co.uk or fill out the contact form below.
---