Environmentally-Friendly Bus Stop Kerbs may seem like something of a contradiction in terms, but there is an inherent green/environmentally-friendly aspect to Bus Stop Kerbs and Killeshal produce a competitively priced product that has a track record proven over decades. Killeshal Precast Concrete's bus stop kerbs are manufactured with the world's most commonly used profile as originally used in Germany. Interested? Read on!

Environmentally-Friendly Bus Stop Kerbs?
The term "environmentally-friendly" is something that is usually only applied to things with fairly obvious "green" credentials. It usually refers to thinks like products made from recycled and recyclable material, such as our DuraDrain Drainage Kerb.  But despite being substantial precast concrete elements, our raised bus stop kerbs do have a significant part to play in the fight against climate change.

Getting more people to swap their cars for public transport has long been seen as an essential part of green strategies and this means ensuring that there is adequate access to the bus network. In turn, this means providing raised stops along the bus routes so that passengers can safely board and exit the bus.
As the graphic here illustrates, the profile on these kerbs is specifically designed to bring the passenger close to level with the bus entry platform. In addition, the curved road-facing profile allows the bus driver to get as close as possible when pulling into the bus stop with the kerb itself guiding the tyres of the bus to their resting position. The tyres will ride the kerb profile which will then allow them to fall naturally to road level, reducing wear and damage to tyres, wheels and shocks that might otherwise occur when meeting a standard kerb profile.
So, these kerbs from Killeshal could be considered environmentally-friendly bus stop kerbs with regard to the part they play in reducing private vehicle usage. They are widely used, have a proven track record and we have been manufacturing them for years. The profile we manufacture is the same profile that has been used extensively by local authorities across the UK and Ireland and throughout continental Europe… and with good reason and they comply with the standard EN 1340:2003.

As noted above, the increased height of the kerb then provides a platform closer to the level of the bus floor. This, along with the reduced horizontal gap and the textured top surface of the kerb, produce a bus stop platform that maximises safety for all, whether they be able-bodied, vision-impaired or mobility-impaired.
If you're installing to a particularly distinctive area we have you covered; in addition to our standard concrete finish we also offer our bus stop kerbs in beautiful reconstituted granite, in either buff or white colouring.
Click here for our Bus Stop Kerbs page or download the KPC Bus Stop Kerbs technical brochure here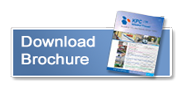 Contact our team at Killeshal to see how Raised Kerbs from Killeshal can provide a very competitive alternative for your bus stop requirements.
---
Contact us by phone or email and see how we can meet your needs for construction materials. We think you'll be pleasantly surprised. See our Contact Us page for contact information.