There are buildings which suit an ultra-minimalist design aesthetic, with long and unbroken lines. But I've always thought that if a building doesn't have a few particular finishing touches… well it just seems a little under-dressed and incomplete. Among those finishing touches for me are Windows Sills.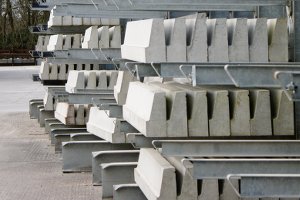 Window Sills just tie it all together really, don't they? Particularly when paired with a matching string course.
But even a simple elegant basic profile window sill will not only create the finished look for your windows, but it will properly carry rainwater away from the bottom of the window and drop it away from the wall face.
The integrated drip channel on KPC's sills will help prevent water from running in along the underside of the sill and staining the wall face.  

KPC have been making precast concrete window sills for a long. long time and as you can expect with such a long manufacturing history, we have built up quite a selection of profiles and types of window sills.
Click the sample profiles image for an enlargement.
KPC supply Window Sills across the UK and Ireland, so we have long since become accustomed to the differing regional demands. We make standard units, available ex-stock, for all build types; Brick or Block, Timber-Frame or Stone builds, we have it all in one of Europe's widest ranges of profile designs.
In fact, KPC are one of the first precast concrete manufacturers in the UK and Ireland to offer a non-stooled sill specifically for timber-frame construction. And if you really need something a little out of the ordinary, we are happy to manufacture bespoke units for your specific requirements.
We have such a large selection of profiles that a number of them are compatible with existing precast concrete and cast-stone string course profiles. Talk to our experienced and knowledgeable technical sales team and you'll find them happy to help you match the right window sills to your requirements.
Our standard, ex-stock units will usually get to any UK post-code within a couple of days and here's a tip that might help reduce transport costs: Our sill lengths up to 1200mm carry a reduced transport relative to longer lengths, but if your requirements dictate longer sills you could order shorter lengths and use a product such as MatchCrete to joint the shorter sills. This product produces a non-shrinking, waterproof, colour-matched joint.
Contact the team at KPC to see how we can help you get the best Precast Concrete Window Sill to suit your project specifications.
Click here for our Precast Concrete Window Sills products page.
---
Contact us by phone or email and see how we can meet your needs for construction materials. We think you'll be pleasantly surprised. See our Contact Us page for contact information.