Lerwick! You really don't get much further north before bumping into Santa Claus, but that's where we're headed to within the next few weeks to complete an order for another satisfied customer.
Being so for north can mean having to deal with some pretty harsh conditions. A project undertaken by the Shetland Met Office required duct channels and covers that would be durable and resistant to the extremes of these subarctic islands.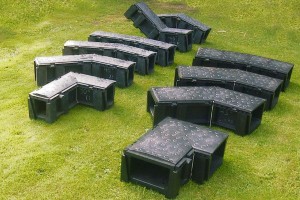 In-keeping with our ability to supply an incredibly wide range of materials to the construction industry KPC won the contract to supply the duct channels and covers with a polymer based design. These very tough plastic units (including some custom modifications specific to the project) are exactly what's needed to cope with the rigours of their new home in Shetland.
The order was confirmed mid-August and even allowing for the manufacture of the custom modified units, the order will be delivered by October.
For more information on our Utility Protection Duct Channels and Lids range click here.
---
Contact us by phone or email and see how we can meet your needs for construction materials. We think you'll be pleasantly surprised. See our Contact Us page for contact information.