Superior Utility Protection From KPC
Duct channels and duct covers are an essential part of so many civil engineering projects today. The protection of utility lines has to be ensured both to eliminate the cost of avoidable wear and damage repair and to safeguard against hazards such as electrocution. One example of this kind of major project is the city light rail system for which we supplied many miles of custom duct channels and duct covers.

The requirements of a city light rail utilities protection duct system are not quite the same as the average roadside or residential area ducting, but that is definitely one of our strengths here at KPC. As a company that specialises in engineered solutions we are well used to making off-standard, custom components for the construction industry.

Working closely with the engineers on the project we designed and cast miles and miles of custom duct channels and covers to meet the specific requirements of the project.
If you need it… we can make it!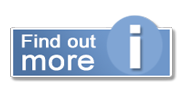 ---
Contact us by phone or email and see how we can meet your needs for construction materials. We think you'll be pleasantly surprised. See our Contact Us page for contact information.