LED Paving Stones
LedStone™ LED Paving Stones from KPC are an architecturally stunning and extremely durable outdoor lighting solution made of recycled glass. They are suitable to be used even under heavy-weight traffic. This lighting solution utilising LED technology is very energy-efficient and has a long service life.
Used in conjunction with KPC's other paving products, these LED Paving Stones have the potential to create an amazing outdoor space that is even more stunning after dark than in daylight.
Key Features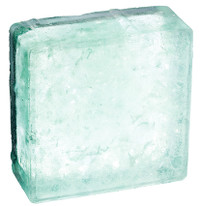 Eco-friendly – made from recycled glass
Low energy consumption LED technology – at least 70% less energy than conventional lighting for similar light output
Very durable – can even be used on driveways
Waterproof – can even be used in swimming pools
50,000 hours lifespan LED – up 17 years at 8 hours per day
Colour options available
Various size and shape options
Wide operating temperature – -30 degC to +70 degC
Conform to RoHS: EN 50581:2012
 LedStone™ LED Paving Stone lights have a two-year guarantee.
LedStone™ LED Paving Stones are installed and seated similarly to concrete stones and can also be installed on grass or wooden patios to create a striking outdoor space.
LedStones are customizable and new shapes and sizes can be produced if required. Anything, for example your company logo, can be attached inside the LedStone.

LEDSTONE™ TECHNICAL INFORMATION
Working temperatures: -30 … +50 C (LED), -30 … +70 C (LedStone)
LedStone™ light colors: Cold white, Warm white, RGB, Super bright, Custom colored
LedStone color temperatures: 2700K – 6500K
IP-Rating: IP X8 (Waterproof)
Patended: PCT/FI2010/050308
Installation: LedStone™ products are installed and seamed similarly to concrete stones
LED Wall Stones

To compliment the effect of the LED Paving Stones and further enhance the overall architectural impact we also offer LED Wall Stones. These LED Wall Stones are designed to integrate directly into the structure of your wall to provide another low energy consumption lighting solution.
KPC offer a complete solution with appropriate power and control units.
---
If you would like to know more about our products and delivery services please contact us by phone on 0800 0393367 or by email at info@killeshalprecast.co.uk or you may use the contact form below.
---